Last Tuesday was my second crack at a 20's/30's book club. It was a little more successful than the first one but it was mostly my co-workers who I convinced to attend.
Does anyone else lead or attend a young-ish book club? Are there titles you really enjoyed or advertising that works to get other to join? I'd appreciate some help in growing my club. I know there are readers in the community!
This book was probably a hard sell for most people. It's a horribly sad story but it yielded really interesting conversations.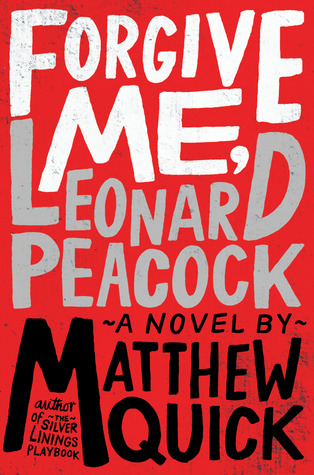 So…the basic summary of this book is that a high school student, Leonard Peacock, has decided to kill his ex-best friend and then himself on his 18th birthday. He is a loner at school, hasn't heard from his dad in years, and has a mother that pays more attention to her career than she does her own son.
However, Leonard still have people in his life that I he would like to say goodbye to before he takes his own life: his next-door neighbor, an older gentleman with a Humphrey Bogart obsession; a fellow student who plays violin during his lunch hour; Leonard's Holocaust Class teacher who always wear long-sleeves; and a devote Christian girl Leonard met as she was handing out pamphlets at the train station.
The conversation about this book lasted for about a hour and a half.
(I left the questions at work but will hopefully update with questions discussed at the book club and general opinions if I remember!)
Overall, the attendees agreed they would have never picked this book up on their own. Everyone appreciated having read it so that they were offered a different perspective. It brought back some very real emotions and most could relate to Leonard's feeling of loneliness in high school.
This was a hard book to get through emotionally but I no point did I think it was something I would call it quits on.
Have a great day!
ED