Today's Drink: Mocha
Today's Read: If I Was Your Girl by Meredith Russo
I know. Why has it taken me this long to finally read this book? I've been meaning to for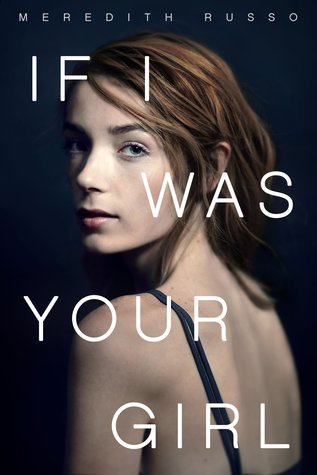 absolute ages. But now the time has come. I'm listening to the audio version at the moment. The book is fictional but I think the story really lends itself to being spoken out loud. There's this feeling like my friend is confiding the story in me and it's just making this whole experience seem even more personal.
For those few people in the world who do not know this book – it is the story of a transgender teen in the American south. She has recently moved in with her father (her parents are divorced) because of horrible experiences in her old town and old school (bullying, physical abuse, etc.).
Moving in with her dad means that no one in her new town knows her past. She gets flirted with like any other normal girl and makes friends easily.
I finished this book this morning and, while a little corny at the end, it was so worth the read. Read this book if you haven't yet!
Just want to give a shoutout to this amazing trans author and the book cover for (I think) featuring the first trans model. Cannot wait for more stories like this to come out – fiction and nonfiction. The more these stories are shared, the more normalized these things become. The world needs these stories! ❤