This morning was a "lazy" morning, which are honestly my favorite. The kind of day when you wake up too early but you can just take your time getting ready. I spent the morning lazily getting ready and listening to Homegoing. Nevermind the fact that I was supposed to have it finished yesterday for my Friend Book Club.
Today's Drink: Caramel Macchiato
Today's Read: Homegoing by Yaa Gyasi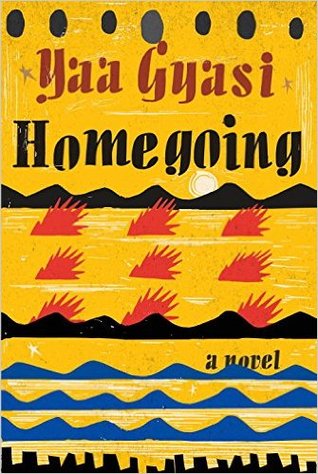 I decided to listen to this book because I wasn't finding the time in my day to commit to sitting and reading it. The audiobook narration is really amazing. Dominic Hoffman changes his accent to reflect the story line he is narrating. The descendants of Effia have stories told with an African accent, whereas the descendants of Esi have more Americanized accents as their stories progress.
This is one of those books I had been meaning to read for forever. It made such an overwhelming positive splash when it first came out that it was totally on my radar. I'm just now reading it for another book club I am in. This is is a 6 books a year book club with two of my best friends from high school. We like to challenge one another with different types of reading (I should make a post about all the books we have read since we started in high school) and we are totally okay with people liking or absolutely hating the books.
I go in and out of caring about this book. I would be lying if I said the whole thing worked for me. Yaa Gyasi can focus so much on the mundane in these character's lives that I just sort of drop off mid-story. There are some chapters that are sweeping – taking place over the course of several years – but more often they are in depth concentrations of a series of days or months in the lives of these characters that impacted their character the most. Maybe it would be different if I were reading the book instead if listening to it. It would force me to be more engaged with the story.
I do, however, really love some of the stories embedded in the overall narrative. I'm interested to see how she will wrap this story up.