This book doesn't even need my praise but it has it. Are you kidding me with this book?
I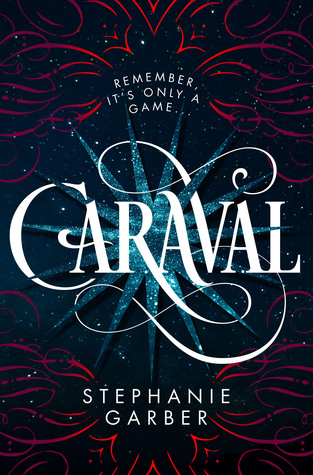 immediately put in on my To Read list when people were throwing around words like "reminiscent of The Night Circus." If that's what you heard and you're looking for…maybe just go reread Night Circus. BUT I will say it has similar tone. There is that feeling of serious consequences and impending trouble. Another element they share is a magical universe that is widely known and revered. People cannot wait to let themselves free in this magical world and live a different life for a little while.
What I loved most about this book was that it was dark. From the very first chapter you learn that this book isn't sugarcoating anything and it's afraid to pull a few punches – literally. There is abuse (verbal and physical) and death sprinkled throughout the book. This adds a lot to the feeling of dread throughout the whole book which is fantastic to counter with the hyper-magical world of Caraval.
And, of course, there are bright spaces in the form of a cheeky/flirtacious relationship between the main character, Scarlett, and her game companion, Julian. (I ship it)
When the book starts you assume that Scarlett will be going through the book alongside her sister, Donatella. Well, it turns out that Donatella is kidnapped when Scarlett, Julian, and Donatella first arrive at Caraval. The goal of the game is to locate Donatella and save her before it is too late.
I very highly recommend this book. High fantasy with a hefty slap of realism in there. Fantastic combination and wonderful writing. 5/5 stars